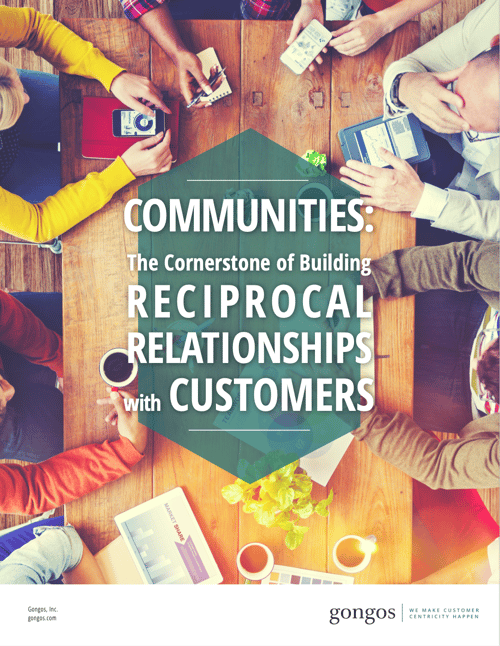 Communities: The Cornerstone of Building Reciprocal Relationships with Customers
Communities are foundational to customer centricity. And at the heart of every business are customers, thus many organizations leverage these platforms to enable customers to have a seat at the table.
Whether you have an existing community or are just exploring, download the e-Book to ensure success for your organization and customers alike.
In this e-Book, you will learn:
1
Approaches to source your community partner.




2
Creating the ideal team dynamic.




3
The art of socialization.




4
How brands have harnessed their communities.





"Whether you refer to them as customer panels, advisory boards, co-creation groups or consumer labs— all are, in one form or another, a type of consumer community."
Consumer Village
"The Village" is a Gongos-owned and managed online consumer insights community, with thousands of active members nationwide. Consumer Village blends the entertaining nature of social media with the dynamics of research. Utilizing our proprietary Instinct™ platform, the Village provides an immersive experience for both in-depth qualitative and quantitative insight generation.