Grow Your Future Customer Value Through CPIs



North American Customer Centricity Awards
Most organizations meet only a portion of their customers' needs and, as a result, receive only a fraction of their value. Our first-ever research conducted across 154 widely recognized brands quantifies the link between the outcomes that matter to customers (CPIs) and business growth (KPIs).
In this Discovery Session, Camille Nicita & Sam Herzing show how this direct relationship drives a reciprocal value exchange among customers and corporations, and more explicitly:
Discover how Customer Performance Indicators (CPIs) are complementary to KPIs
Explore how focusing on top-priority CPIs can result in increased Future Customer Value
Get a glimpse into the brand-specific and best-in-class findings that Vex Reports provide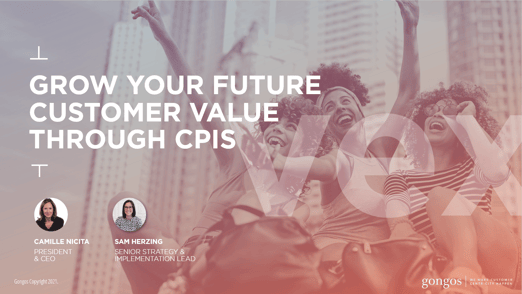 Complete the form to watch the full presentation
and Q&A on-demand.
Watch the on-Demand
Discovery Session Now.